Post by coconut on Jul 2, 2010 19:37:27 GMT -5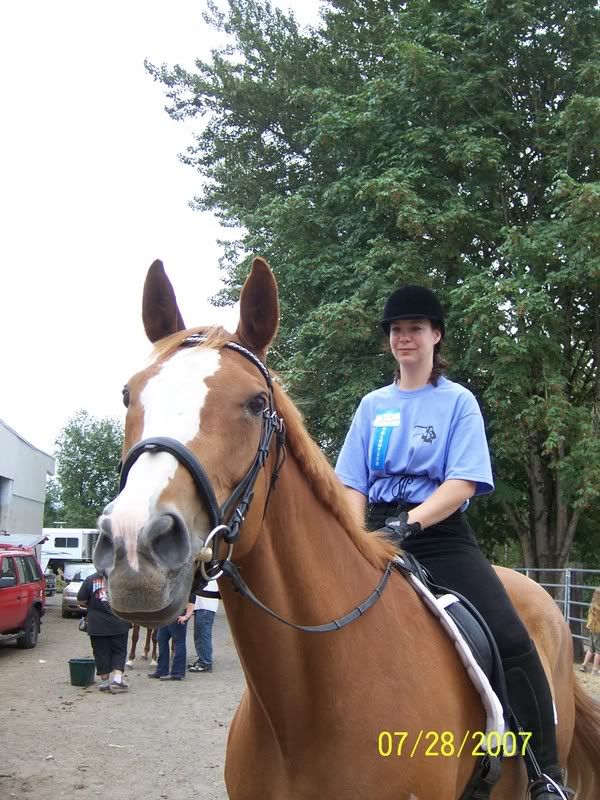 Class fees and the entire entry form will be ready by this weekend, almost there!
They sold tokens as you registered & then you handed them to someone at the gate as you entered a class. The token collector wrote down a list of numbers (and later the placements) and after several classes they then handed those lists to a runner to turn in to the office. The only numbers needed were the ribbon winners and the announcer had a master list of numbers/riders/horses so when they announced the winners they could say who it was. It seemed to go very well.
Unless there is a dire need to know who's in the class before it happens (Other than Dressage of course, which will have ride times set before hand), the only numbers that mattered were who actually ended up in the class and who placed.
The downside, I guess, from a money standpoint is that if people pre-pay for classes they don't end up riding in do they typically just let the donation stand (in the past shows) and if they had left over tokens/tickets would they expect a refund?
I liked that I didn't have to commit to 10 classes (for example) but could do more if I wanted to as the day went on.
They also gave a 10% discount for pre-registration (they had a cut-off date that was typically Wed before the weekend show): so if I knew for sure I was going to ride 10 classes @ $8 each it would only end up costing me $72.00 and they'd be waiting for me upon registration.
We didn't do it last year but the year before we had an all-day pass so you could ride as many classes as you wanted. I would think the record keeping on the token/ticket system would be similar to keeping track of those all day pass holders.
It's up to the rider to keep track of the classes in progress so that they're ready regardless of what time it actually starts.
Just some things that I think have gone well in the past. That could also be a question for Gwen Blake ... did they use a spreadsheet to keep track or??? Whatever they did went well.